March, 2013
Have you seen the Spring 2013 edition of Esri's ArcNews?
The DowntownDC BID and the JMT Technology Group featured in Esri's quarterly publication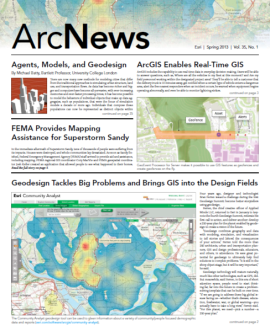 The JMT Technology Group is excited to report that our valued customer, the DowntownDC Business Improvement District (BID), an organization focused on maintaining the cleanliness, safety, and hospitality of the District of Columbia's downtown streets, and their time-saving field-based asset management solution has been featured in the Spring 2013 edition of Esri's ArcNews.
Not only has this tool received significant praise from Esri and industry followers alike, but it was recently recognized by the BID with a Momentum Award, an honor for being an outstanding Downtown Partnership/Program.
Get to know this hand-held solution that is truly making a safer, healthier, and happier community for the District of Columbia.  Read the full article here.