March, 2021
Will Garmer to Speak at 2021 AAAE Airport Geospatial Technologies Conference
JMT Technology Group's Will Garmer will be presenting "The Apple of My BWI – Converting BWI Airport's Interior Space Data Into Apple Maps IMDF" at the AAAE Airport Geospatial Technologies Conference occurring March 24th – March 25th 2021.
The 24th Annual American Association of Airport Executives (AAAE) Airport Geospatial Technologies Conference is the leading event for airport professionals that regularly work with special technologies such as Geographic Information Systems (GIS), Building Information Modeling (BIM), and Computer Aided Design (CAD). Attendees will hear from airport and industry experts who will discuss the hottest topics and trends facing the airport geospatial community; share case studies from airports across the country; understand new developments with ever-changing technologies; and provide opportunities for attendees to network with one another. The program will focus on how GIS, BIM, CAD, and other technologies create positive change at airports and within the aviation industry.
About Will Garmer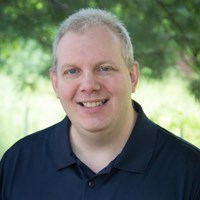 Mr. Garmer is a computer-aided design (CAD) technician and geographic information system (GIS) specialist. He has more than 32 years of experience in design, mapping, GIS data management and conversion, documentation, process automation, standards creation and implementation, and training and education.
Mr. Garmer's experience includes projects such as roadway widening and re-alignment, new roadway design, maintenance of traffic, stream restoration, noise analyses, wetland delineation, municipal master development plans, military post mapping, and airport improvements.