Towson University's 2022 GIS Conference - TUgis
JMT Technology Group is Headed to Maryland's Premiere Geospatial Conference, TUgis
TUgis 2022 will be held in-person at Towson University on August 4th. Stop by JMT Technology Group's booth (booth #1) and check out any of our presentations happening throughout the conference to see what we've been up to this past year! JMT Technology Group enjoys solving our customers' complex business challenges and taking care of work they don't have time to complete. Let's talk about how our team can help you reach new heights!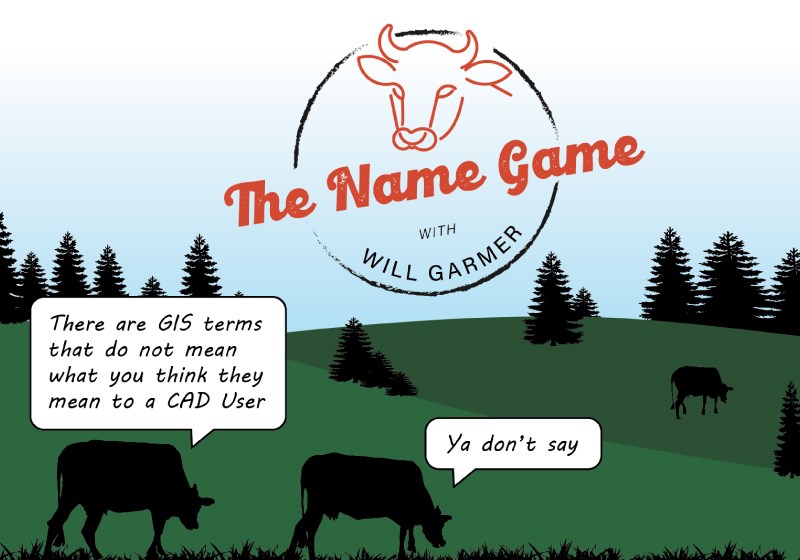 The Name Game: GIS Terms That Do Not Mean What You Think They Mean to a CAD User

Someone keeps using a word, but you do not think it means what they think it means. Often, CAD users will use a word that means something in GIS, but what they really mean is anyone's guess. These mismatched terms usually raise no alarm, but often do very subtle harm. CAD and GIS often share language, but some of the terms are pirated and their original meanings are masked. A few terms seem to mean the same thing to both CAD and GIS users, but they really only mean MOSTLY the same thing. Even using small words won't ensure that everyone understands, and conversations can end with people screaming, "What does that word MEAN!?" Geospatial communication is hard. Anyone who says differently is selling something. To help users avoid falling into a pit of despair, this presentation will illustrate several terms with inconceivable meaning, and attempt to Reduce Obfuscating and Unclear Speech (ROUS). After all, there's a shortage of perfect data in the world. It would be a shame to damage yours through misunderstanding.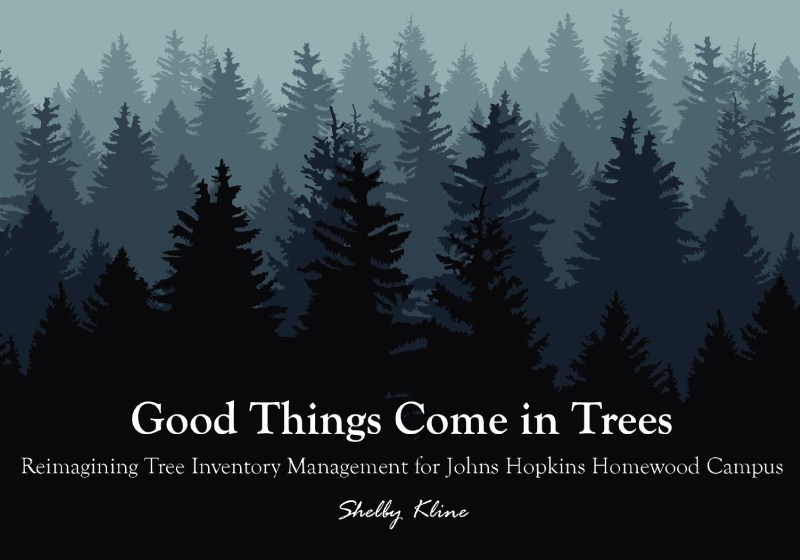 Good Things Come in Trees: Reimagining Tree Inventory Management for Johns Hopkins Homewood Campus 

Prior to 2022, the Johns Hopkins Homewood Campus groundskeeping team maintained a tree inventory independent of the Facilities and Real Estate department (JHFRE). With the groundskeeping team's recent change of leadership and increased interest in GIS, JHFRE decided to prepare a workflow for non-technical users to update the tree inventory directly within a versioned enterprise dataset. The Tree Inventory Editor App, build with Esri's Web AppBuilder, allows the team to add newly planted trees, mark diseased trees, and view the inventory status and history all in one app. In this lightning talk, we will review the solution developed for JHFRE GIS and discuss collaborative data maintenance between departments.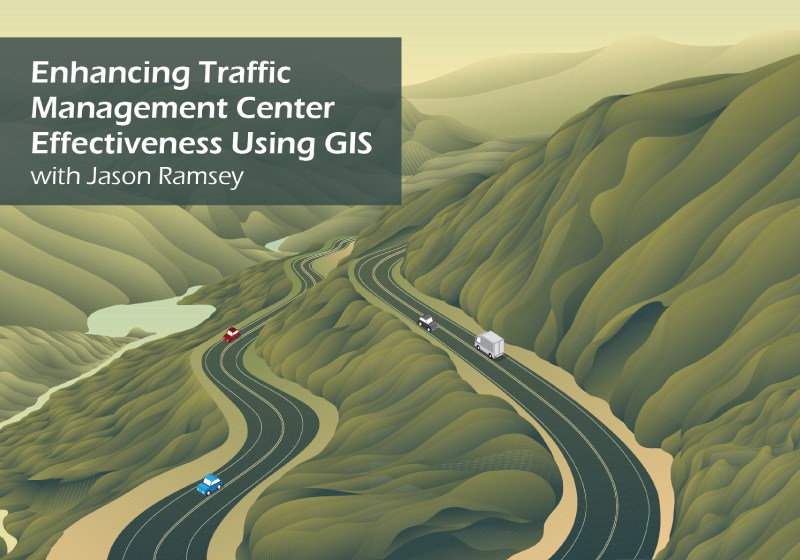 Enhancing Traffic Management Center Effectiveness Using GIS

JMT was awarded a multi-year contract with the City of Syracuse, NY to manage their Traffic Management Center (TMC), supporting the Department of Public Works.  Traffic management centers allow for decision making and control for a region's street and highway network with TMC operator decisions affecting a region's traffic signals, intersections, roads, congestion, reliability, as well as incident response during special events, emergencies, and crashes. The Syracuse TMC identified the need for a tool that could incorporate multiple data sources into one interface to improve situational awareness and make better data-informed decisions. To meet this need, JMT developed a web-based transportation dashboard for the TMC inside of the city's ArcGIS Online environment.  A significant part of the effort involved identifying and evaluating the various data sources for inclusion in the pilot dashboard including near real-time data.  The Syracuse TMC Dashboard is intended to supplement the center's other systems like their Advanced Traffic Management System (ATMS).  This presentation will cover the history of the project, evaluation process for the data sources, a tour of the dashboard, and planned future enhancements.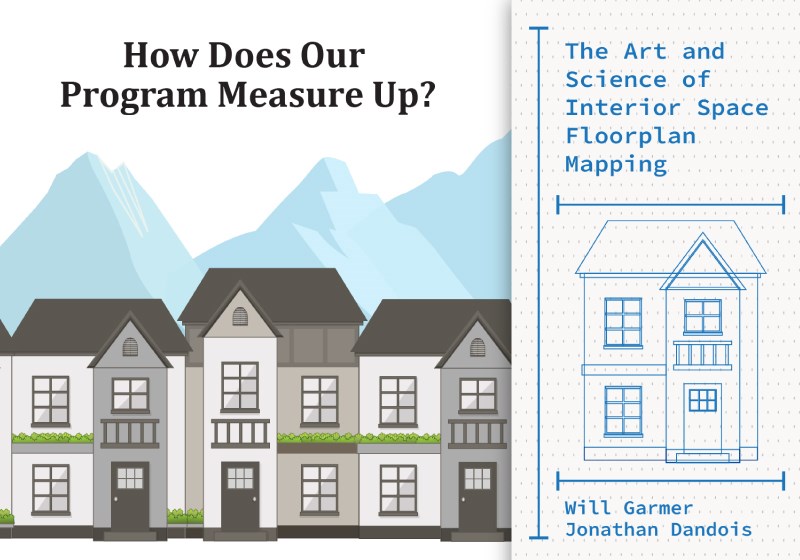 How Does Our Program Measure Up? The Art and Science of Interior Space Floorplan Mapping

Johns Hopkins Facilities and Real Estate (JHFRE) hired JMT to perform field verification, draft architectural as-built floorplans, and create computer-aided facility management (CAFM) layers for the Johns Hopkins Mt. Washington and Keswick campuses in Baltimore. This effort included measuring and verifying nearly 2.6 million square feet in 13 buildings and parking garages to correct outdated floorplans and create new floorplans. Space audits were performed using a laser rangefinder and other instruments and the manual audits were supplemented with Lidar scans in large open spaces. The floorplan deliverables will support JHFRE's integrated workplace management system, Archibus. This presentation will include information on how the data was captured in the field and processed for delivery, the challenges in having to meet two different space measurement standards, and how this data will be used to support facility management and other programs at Johns Hopkins.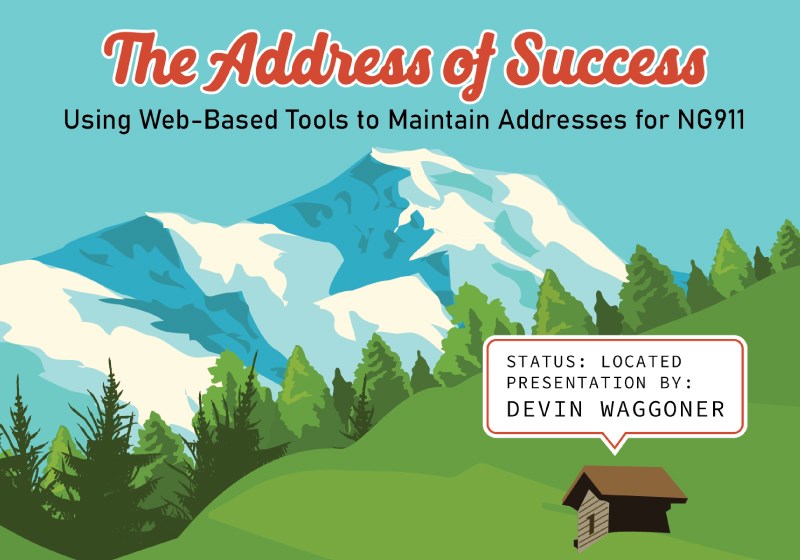 The Address of Success: Using Web-Based Tools to Maintain Addresses for NG911

As part of a Next Gen 911 (NG911) project for Berks County, Pennsylvania, JMT created a web-based toolkit and story map to support the county's addressing protocol and developed best practices to position the county for long-term success maintaining compliance with the National Emergency Number Association (NENA) and Pennsylvania Emergency Management Agency (PEMA) standards.
In this presentation, we will demonstrate the web-based address toolkit that JMT integrated into an Esri story map that allows users to confirm whether a proposed address or street name is unique, and routes proposed addresses or street names for county review. The tool also performs quality control checks and tracks the quality of the address points via a dashboard. The story map summarizes guidance defined in the County's Addressing Best Practices document and provides a self-service tool to quickly navigate through addressing scenarios commonly encountered within the County. These tools and workflows facilitate communication and coordination between the municipalities and county, which is critical for the success of NG911 programs everywhere.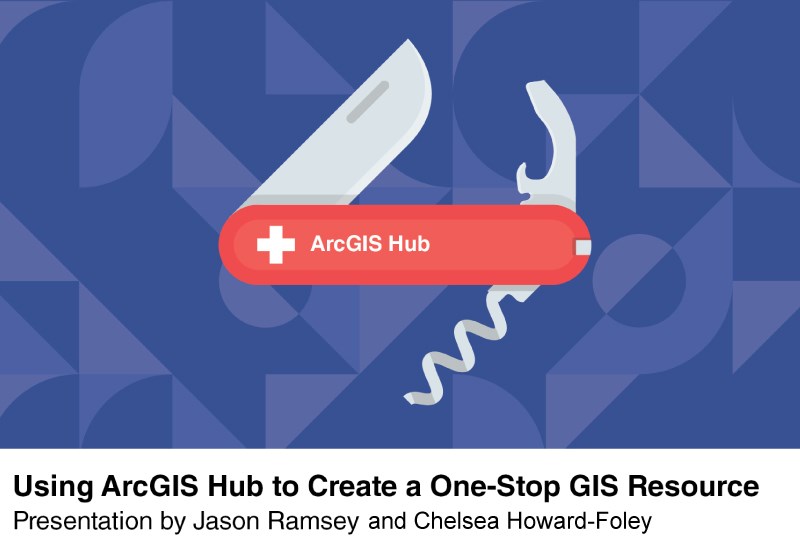 Using ArcGIS Hub to Create a One-Stop GIS Resource

The PennDOT Bureau of Planning and Research's Geographic Information Division (GID) identified a need for a geospatial hub to act as the core communication, support, and resource center for PennDOT GIS data. Previously, PennDOT used several platforms to provide information and share data with internal and external users. Using Esri's ArcGIS Hub cloud-based platform, JMT Technology Group designed the PennDOT Geospatial Hub as a modern engagement platform that organizes GIS users, data, applications, and support through a single experience. It contains both publicly accessible content along with content that is available only to internal PennDOT staff. By centralizing resources to PennDOT's GIS assets, the Hub enables better use of data for planning, advanced analytics, and complex application development. This presentation will cover the motivation and reasons behind implementing a GIS Hub, stakeholder involvement, development process, and marketing/outreach efforts.
Back to News & Events